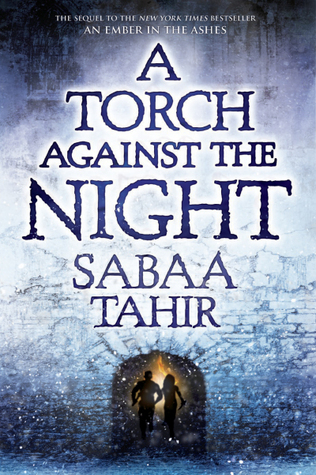 Elias and Laia are running for their lives. After the events of
An Ember in the Ashes
, soldiers hunt the two fugitives as they flee the city of Serra and undertake a perilous journey through the heart of the Empire.
Laia remains determined to break into Kauf—the Empire's most secure and dangerous prison—to save her brother, who is the key to the Scholars' survival. And Elias is determined to help Laia succeed, even if it means giving up his last chance at freedom.
But dark forces, human and otherworldly, work against them. The pair must fight to outsmart their enemies: the bloodthirsty Emperor Marcus, the merciless Commandant, the sadistic Warden of Kauf, and, most heartbreaking of all, Helene—Elias's former friend and the Empire's newest Blood Shrike.
I enjoyed this second book. Tahir seems to hit a narrative stride with the pacing and multiple stories developing. The characters show depth not always found in YA fiction. I particularly found the addition of Helene's voice as Blood Shrike compelling.
What is most interesting to me is the artful blend of ancient Roman and Middle Eastern influence. I am very intrigued by where the series will go for the third book in 2018.
Final rating: 4 out of 5 stars