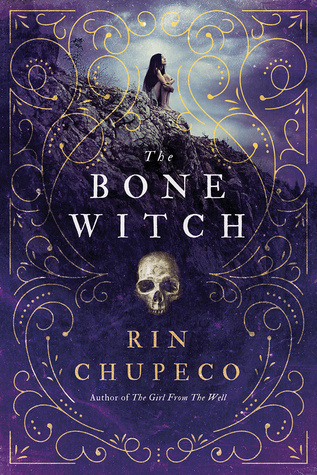 Tea is different from the other witches in her family. Her affinity for necromancy labels her a bone witch, who are feared and ostracized in the kingdom. For theirs is a powerful, elemental magic that can reach beyond the boundaries of the living—and of the human.
Great power comes at a price. At a young age, Tea accidentally raises her recently deceased older brother from the dead, nearly killing herself in the process. Tea is then forced to leave her homeland to train under the guidance of an older, wiser bone witch. Tea puts all of her energy into becoming an asha, learning to control her elemental magic and those beasts who will submit by no other force. Tea must show strength and resilience since a war is brewing in the eight kingdoms, war that will threaten the sovereignty of her homeland…and threaten the very survival of those she loves.
Overall, the audiobook was hit or miss for me; however, I enjoyed the general story, world-building, mythology and character development. There is a lot going on with this narrative and The Bone Witch is just a stepping stone for the series. I can't wait to see what happens because the visual image of Tea at the end is pretty powerful and has some exciting implications for the next book.
Readers who've enjoyed authors like Leigh Bardugo, Sarah J Maas, and Laini Taylor as well as some of the newer released delving into Indian and Middle Eastern mythology like Roshani Chokshi's Star-Touched Queen and A Crown of Wishes or works by Renee Ahdieh.
Final rating: 4 out of 5 stars