Untamed
is a story collection meant to be wrap up Howard's
Splintered
series.
The Moth in the Mirror -
Morpheus embarks to delve into Jeb's lost memories following
Splintered
. To his dismay, he learns more about the complicated but fiercely loyal human boy who loves his Alyssa.
The Boy in the Web -
Alyssa's mother reflects on her own time in Wonderland and the circumstances that led her to meet her own true love and would be husband, Thomas.
Six Impossible Things -
A glimpse at Alyssa's life post
Ensared
as she recalls some of the most important moments of her human life spent with Jeb before her 'rebirth' as Queen of Wonderland and Morpheus' wife.
DISCLAIMER:
Jeb fans are probably going to need a tissue! The best way to describe the feeling is if readers have read the end of Cassandra Clare's
Infernal Devices
trilogy - think Tessa & Will.....sobs!
Overall, I enjoyed the additional book to wrap up this Alice in Wonderland inspired series. The cover art is just stunning! Be on the look out for my review of RoseBlood, Howard's 2017 release inspired by the Phantom of the Opera.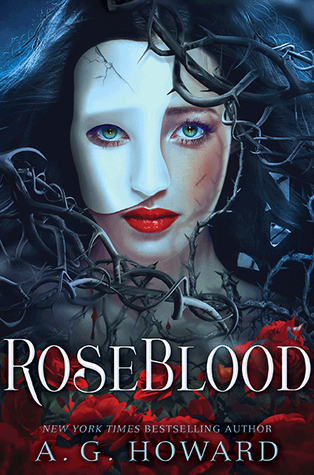 Expected publication: January 10, 2017
Final rating: 4 out of 5 stars
Follow the author on Twitter:
#Untamed #Splintered #aliceinwonderland #YAlit #teen #romance #magic