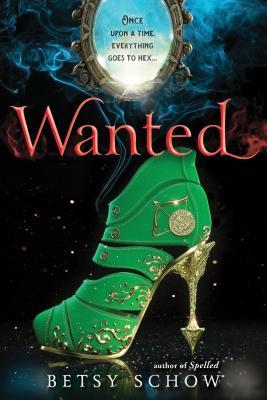 *Thanks to Netgalley for an ARC in exchange for a fair review*
In this sequel to Schow's
Spelled,
Rexi, Robin Hood's daughter, must prevent the Wicked Witch from finding Excalibur.
Known for being an outlaw, it has been a difficult transition for Rexi now that she and Princess Dorthea of Emerald are all but inseparable on account of Rexi's 'death' and that her life-force is inexorably tied to Dorothea's.
They've teamed up to fight the wickedest witch, Blanc; however, if Rexi doesn't figure out how to break the binding curse and step out on her own, she's going to become one of the Forgotten--wiped from the pages of Story!
Rexi's plan is to steal Excalibur and use it to write her own tale. Too bad things go south when Gwenevere opens a new Academy of Villains with plenty of plot twists and enemies.
Readers should expect a fun romp. The characters, especially Rexi, are fun and full of snarky spunk. There's plenty of twisted fairy tale tie ins, magic, romance and adventure plus some pretty fantastic humor and amazing shoes (look @ that cover!!!). Aspects of the novel are still an homage to The Wizard of Oz but Schow does a nice job at incorporating nods to the legends of Robin Hood as well as King Arthur, Camelot, Excalibur and related characters.
I love the humor and organization of the chapters with humorous snippets from fairy tale resources that tend to offer a sound bit of advice. At times the narrative felt a bit disjointed but I think this is characteristic of Rexi also feeling disjointed herself since her memories are fragmented. I didn't love Wanted quite as much as Spelled but I certainly laughed a lot at this witty, fast paced adventure and look forward to the next book.
Final rating: 4 out of 5 stars
Follow the author on Twitter: @BetsySchow
#spelled #wanted #netgalley #review #yalit #TeenRead #twistedfairytale #humor