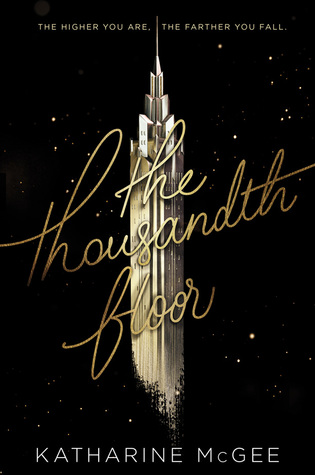 A hundred years in the future, New York is a city of innovation and dreams. Everyone there wants something…and everyone has something to lose...
Leda Cole - whose flawless exterior belies a secret addiction—to a drug she never should have tried and a boy she never should have touched.
Eris Dodd-Radson - whose beautiful, carefree life falls to pieces when a heartbreaking betrayal tears her family apart.
Rylin Myers - whose job on one of the highest floors sweeps her into a world—and a romance—she never imagined…but will this new life cost Rylin her old one?
Watt Bakradi - a tech genius with a secret: he knows everything about everyone. But when he's hired to spy for an upper-floor girl, he finds himself caught up in a complicated web of lies.
Avery Fuller - the girl genetically designed to be perfect. The girl who seems to have it all—yet is tormented by the one thing she can never have.
Amid breathtaking advancement and high-tech luxury, five teenagers struggle to find their place at the top of the world. Unfortunately, once at the top, the only way to go is down.
The Thousandth Floor
is a futuristic
Gossip Girl
with a hefty dose of underage drinking, drug use, profanity, some domestic abuse, sexual promiscuity and allusion to a rape.
Beautiful, eye catching cover.
I didn't love it. I didn't hate it. The characters were interesting with enough of a well woven narrative full of good conflict, if a tad predictable. As expected, the superficiality of a few characters makes them difficult to stomach in large doses but work with the overall story. I enjoyed the world building of this all inclusive high rise and the idea of a class system beholden to the floor you live upon.
The structure and cliff hanger of the ending remind me a lot of Big Little Lies. I'm intrigued enough to read book two: The Dazzling Heights.
Final rating: 3 out of 5 stars