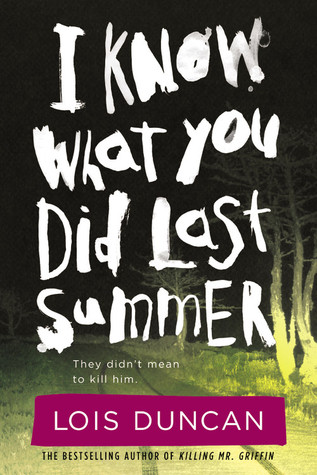 They didn't mean it. They didn't mean to hit the boy. There was a party, and it was an accident...that wasn't who they were. They were pre-law, a football player, bound for New York. No one could know, so Barry, Julie, Helen, and Ray swore one another to secrecy. But now, a year later, someone knows. Julie receives a haunting, anonymous threat: "I know what you did last summer." The dark lie is unearthed, and before the four friends know it they need to outsmart a killer...or they will be the next to die.
This blast from the past rounded out my 2017 Reading Challenge list. I'd never read the actual novel but know the last 90's film well. While some of the details are different, the premise is the same: a joy-riding teens accidentally kill a pedestrian and run from the scene. A year later, they begin getting messages that someone knows the truth, bad things happen.
I listened to the 2010 re-edit. From what I can tell some of the narrative is modernized and the characters mention cell phones. Honestly, I was not too impressed by the book but can see its appeal when it was originally published. More editing and characterization needs to happen before this would appeal to contemporary audiences.
Final rating: 2 out of 5 stars