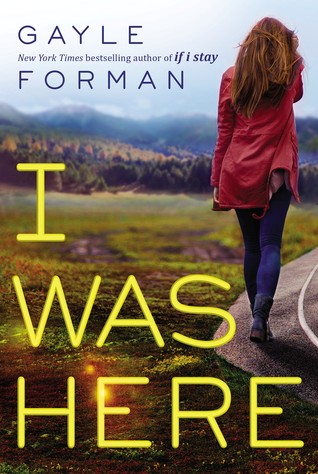 BFFs Meg and Cody were inseparable until they weren't. Cody feels understandable blindsided following the tragic suicide of her best friend. How was there no warning? At the behest of Meg's family, Cody travels to claim Meg's belongings, learning some surprising facts that her friend never told her.
Even more questions shroud Cody's grief, especially when she unlocks Meg's encrypted laptop. Who are these unlikely friends of Meg's? Who is this devastatingly handsome musician Ben McAllister responsible for breaking her friend's heart? And what really happened to make Meg take her own life?
I remain a big fan of Forman's writing style and plots. There is great realism which makes this narrative and others accessible not only for teen readers but for others as well. Life isn't perfect but sometimes tragedy can lead others to discover more about themselves and go on a journey to contemplate where we all fit in the world.
Final rating:
4 out of 5 stars
Follow the author on Twitter: @gayleforman
#gayleforman #iwashere #YALit #teen #realisticfiction #suicide #grief