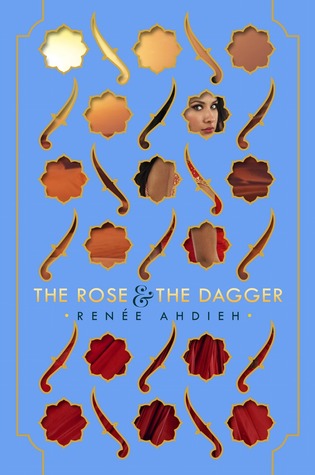 Following the dramatic events at the end of
The Wrath and the Dawn
, the land is on the verge of war and Shahrzad finds herself separated from Khalid, the man she's grown to love. She's determined to save him from his curse. Now, although she's reunited with her family in a desert refuge, she discovers there is an deadly force planning and assault against Khalid--determined to set his empire ablaze and led by Shahrzad's childhood sweetheart.
Shahrzad feels trapped between her loyalties but is driven into action. Using her newfound magic, she plans to tackle her challenges together, lifting the hated curse and ceasing the brewing war. To do so, Shahrzad will have to evade enemies at every turn, learn who to trust, and make some hard choices.
The story comes to a stellar conclusion in
The Rose & the Dagger
. Fans of the first book won't be disappointed in this adventurous, well written sequel. It is certainly high on magic, romance, adventure and intrigue. Readers will laugh and cry during this action packed narrative. There are bittersweet moments, great tragedies and a great message.
My favorite part was perhaps the realization to the Big Bad that all his callous plans were toppled by three beautiful, intelligent and strong women. Loved that part!
Final rating:
4 out of 5 stars
Follow the author on Twitter:
@rahdieh
#TheRoseandtheDagger #TheWrathandtheDawn #fantasy #romance #YAlit #magic