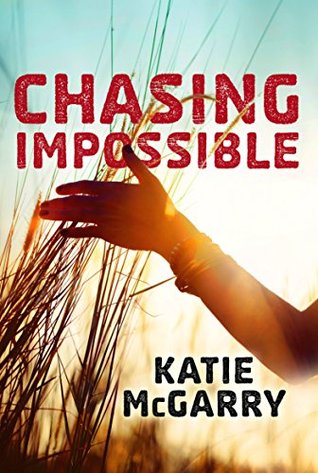 Fans of McGarry's
Pushing the Limits
series have waited for Abby's own story. We've grown to love this tough, sassy and independent 17 year old. Few crack her inner circle but those who do realize that there is much more to her than her status as a drug dealer.
Daughter of the infamous Mozart, Abby retains a certain status and must weather other expectations; however, she'd like nothing more than to have a normal life, yet circumstances and money constantly pull her back in. When a deal goes south and Abby finds herself in real danger, she must learn to rely on daredevil, Logan, whose own restless spirit just might match her own.
Readers first met Logan in
Dare You To
, as Ryan's best friend. Always looking for a new thrill, he has issues of his own, namely hiding his diabetic status from even his closest friends. He never expected that his mutual attraction to Abby would mean finding the one person that might help him come to terms with his own demons.
Together they have to decide if what they might have together is worth fighting for.
McGarry's true strength is writing characters with diverse backgrounds who have to go through strife as they mature and ultimately find their way. These characters and their stories hypnotize readers from start to finish. Abby's story is no different and I am please that she finally found the love and acceptance she deserves. Likewise, I love that McGarry explores diabetes through the eyes of a handsome and athletic teenage boy. It is a disease which affects so many and it is important that readers who might be dealing with a similar situation see that a normal life is possible and that having diabetes is not a dirty little secret.
If I had one suggestion, I wish there was a bit more build up to Abby and Logan's friendship and attraction. I know they'd met in another book but I'd like to see the progression a bit more.
I feel that there is a sense of closure to the series; however, I'd be happy if we got even more from Abby, Logan and the rest of the gang!
Final rating:
4 out of 5 stars
Follow the author on Twitter: @KatieMcGarry
#chasingimpossible #pushingthelimits #YAlit #teen #romance #realisticfiction