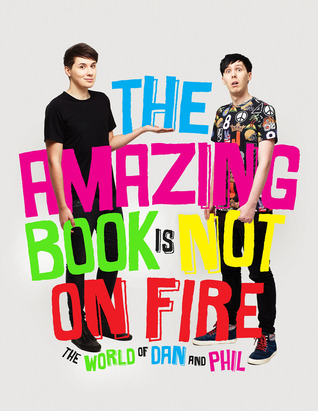 *Thank you to Random House for a review copy on behalf of ROYAL and the SWON Libraries.*
With more than 11 million followers, YouTube stars Dan Howell and Phil Lester present an interactive and multi-genre peak into their quirky lives and how they achieved Internet star status with their unique and weird take on life. The book portrays an interactive narrative that is funny, offers some sound advice.

Recommended for fans and other reader wanting quirky, visually interesting nonfiction. Overall appeal and popularity is modest; therefore, this should be an optional purchase for a public or school library--ages 12 and up.
As a reviewer, my age is showing. Honestly, I have no idea who these two guys are. That being said, the book will appeal to readers who recognize these two from their online adventures or if the cover catches their eye. The format and visage make even browsing an experience, especially use of multi-genre visuals (i.e. collage, drawings) and other engaging forms of expression. They certainly must be trending since I just saw a right up in Entertainment Weekly

Final rating: 3 out of 5 stars

Follow Dan and Phil: @danisnotonfire @AmazingPhil



#TABINOF #nonfiction #YAlit #teen #humor #YouTube #review