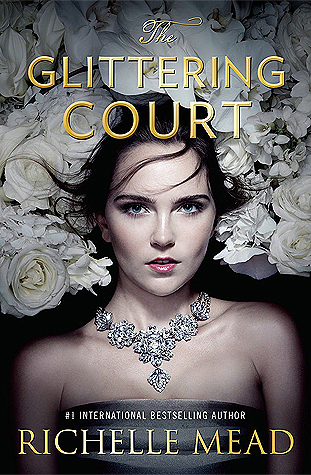 The newest release from YA bestselling author Richelle Mead is best described as The Selection meets Pride and Prejudice.
Set in fictional Osfrid,
an young countess poses as her servant to escape an arranged marriage and start a new life in Adoria, the New World. To do so, she must become Adelaide and join the Glittering Court, a business venture
designed to transform impoverished girls into upper-class ladies who appear destined for powerful and wealthy marriages. Based on her upbringing, Adelaide excels in her studies while also making friends along the way.
She manages to keep her true identity hidden from all but one: the intriguing Cedric Thorn, son of the wealthy proprietor of the Glittering Court.
Adelaide soon discovers that Cedric is hiding his own dangerous secret. Complications arise as does a powerful attraction between Adelaide and Cedric. Such a relationship has the power to ruin them both and tarnish the Glittering Court. Will they be able to overcome all the obstacles and build a life together or will power, intrigue and secrets lead to their demise?
There is nothing wrong with the novel per se. The premise is fine as is character development and pacing. Overall, this just lacked pizzazz and the personality present in so many of Mead's other works. I miss the crew of characters from the Vampire Academy and Bloodlines books. I need more humor and less courtly manners. This is a good read-a-like for fans of The Selection or similar regency novels.
Final rating: 3.5 out of 5 stars
Follow the author on Twitter: @RichelleMead
#richellemead #theglitteringcourt #yalit #teen #regency #marriage #books