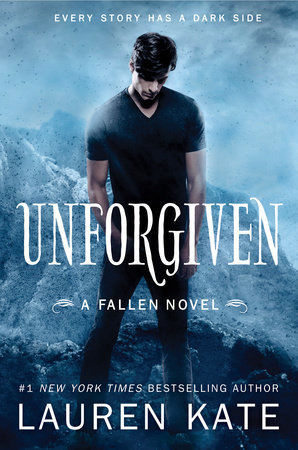 Thank you to Delacorte Press for a review copy on behalf of ROYAL (SWON Libraries).
Unforgiven
is a companion novel in Kate's
Fallen
series. With the wrap up of the final book,
Rapture
, Daniel and Luce found their happily ever after.
Unforgiven
is fallen angel, Cam's story.
Centuries ago he met and fell in love with Lilith; however, despite their great love, the relationship ended badly. Doomed to spend an eternity in Hell as a punishment for Cam's crimes, Lilith's only constant is a profound love of music and hatred of Cam.
In order to set her free, Cam makes a bet with Lucifer--get Lilith to forgive him and fall in love with him again in 15 days and they can be together forever. If he fails, Cam must return to Hell and be Lucifer's second in command.
Way back when, I enjoyed
Fallen
but thought the rest of the serious failed to live up to the first book. Personally, I just didn't care for the direction of the characters or the overall story. That being said, one highlight for me was always Cam. He was such a sexy, brooding and mysterious character. I loved that Kate wrote him with a lot of snarky, angsty personality. When the series ended, I felt as if there were too many loose ends with some of the other characters and was pleasantly surprised in discovering Cam would get his own sense of closure in
Unforgiven
.
So what did I think?
Overall, this is solid with nice appeal to the right audience. It works well as a standalone but also as a tie-in to the series. This is well written and follows a common plot outline: star-crossed lovers separated, one seeks redemption and self sacrifice to save the other, a malevolent presence threatens the quest, but true love prevails, redemption is attained and they all live happily ever after.
One drawback is
Unforgiven'
s timeliness.
Fallen, Torment, Passion
and
Rapture
were published from 2009-2012. With 3+ years in between, much of the potential audience for this YA series has aged out of the genre. Furthermore, the popularity of angel-centric YA fiction has also waned in favor of other popular genres.
Recommended
for purchase for public and school libraries. The ideal reading audience is
ages 12 and up
. The target reader is female and one who enjoys paranormal romance, especially angels & demons. Notable readalikes are the
Hush Hush
series by Becca Fitzpatrick,
Angelfall
by Susan Ee,
Unearthly
by Cynthia Hand,
Angelfire
by Courtney Allison Moulton and
Halo
by Alexandra Adornetto.
Final rating: 3.75 out of 5 stars
Follow the author on Twitter: @laurenkatebooks
#Unforgiven #LaurenKate #YAlit #angels #demons #romance #teen #books