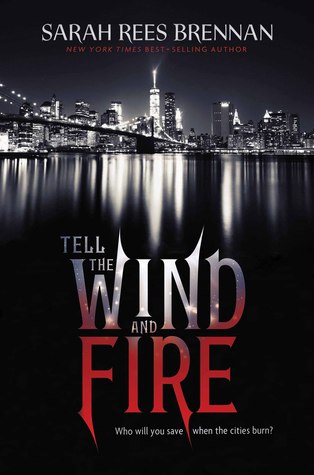 Lucie Manette lives in an alternate New York; however, the city is divided in half. Born in the Dark half to a light medic father and a mother with hidden light magic, Lucie had a loving but turbulent childhood until tragedy robbed her of her mother and left her father imprisoned. Through careful manipulations, she was able to save her father and win them a home in the Light. This new life brought her celebrity status and a rich, loving boyfriend but the past is never truly gone.
When she discovers that her boyfriend, Ethan Striker, a dark secret of his own, her world is turned upside down. With the appearance of a untrustworthy and despised stranger, Lucie is one of the few to know the truth about their connection. As revolution sparks on the horizon, all that she loves is in danger, especially since the rebels have decided Lucie is their beacon toward a new future. With both halfs of the city in peril, can Lucie save either boy or herself?
I'll give this a 3 and that is generous. I typically like Brennan's books and style but this wasn't for me. What didn't I like? Overall, it was kinda boring and confusing. I found that there was inconsistency with character development and world building. There are so many questions about the magic system left unanswered. I really didn't care for Lucie, her relationship with Ethan is kind of a mess, and the one character I did like because he was at least interesting --Carwyn--had to be the sacrificial lamb.
Admittedly, I've never had the chance to read Charles Dickens'
A Tale of Two Cities
but I'm pretty certain it is better than this modern retelling. I feel a bit bad about being this critical but I was super underwhelmed and disappointed. The audiobook didn't help sell the narrative either. All that being said, I did appreciate that this is a standalone, the cover is striking and it had a memorable ending.
Final rating: 3 out of 5 stars
Follow the author on Twitter: @sarahreesbrennan
#TelltheWindandFire #TaleofTwoCities #magic #revolution #romance #sacrifice #YAlit #standalone #books