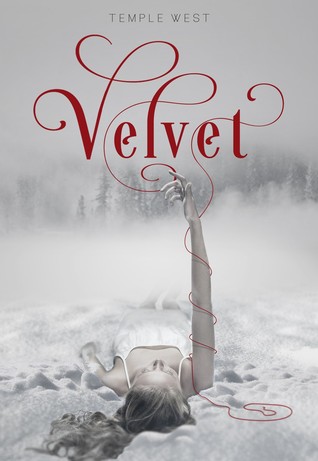 *Thank you to @SwoonReads for a copy to review on behalf of my membership in ROYAL for the SWON Libraries*
Having lost both of her parents before she even turns 17, Caitlin Holte is deservedly angry when she's forced to give up her entire life and move in with relative strangers in a dreary small town. She's counting down the days until she can escape and become the fashion designer of her dreams; however, when Caitlin witnesses a supernaturally charged occurrence, it seems as if her whole world will be turned upside down.
Quickly she learns the vampires are real and that a powerful demon has his eyes set on her. For her protection, Caitlin's new bodyguard is the most desirable boy in school. A half demon vampire, Adrian is determined to protect Caitlin even if they have to pretend to be a couple to fool her family and friends but tensions rise when their feelings become no quite so pretend.
Now, stop me if this sounds familiar. A moody teenage girl reluctantly moves to a small town and coincidentally garners the attention of the high school's most eligible hottie, who up until this point has never feigned interest in any girl or even guy. Caitlin assumes he's gay until she discovers the truth. He's rich. He's gorgeous. He's charming and seemingly perfect in every way except he's forbidden to fall for her, wants to drink her dry and he seems to be the sole reason why the "Big Bad" is targeting her. Throw in a super secret supernatural Circle calling the shots and all of this starts sounding a tad familiar.
Velvet's only drawback is that is exists in a post-Twilight world. The framing of the narrative adheres too closely to the structure of Meyer's novel. Any reader or film viewer can't overlook the startling parallels between the stories. That being said, Velvet surpasses its predecessor in every way. The characterization is spot on. Caitlin is spunky and sharp tongued, a trait Bella Swan was sorely lacking. Adrian is good looking, sexy and mysterious minus Edwards creeper vibe.

Overall, there is substance to the story even if there are still a lot more plot questions than answers. I found myself enjoying the book despite its I'd recommend this as a definite purchase for public and high school libraries. The target audience is female readers, ages 14 and up. This is idea for those wanting a mix of romance and the supernatural or readalikes for Twilight, Vampire Academy and other similar titles.

Final rating: 4 out of 5 stars

Follow the author on Twitter: @ByTempleWest



#Velvet #TempleWest #romance #vampires #YAlit #teen #SwoonReads