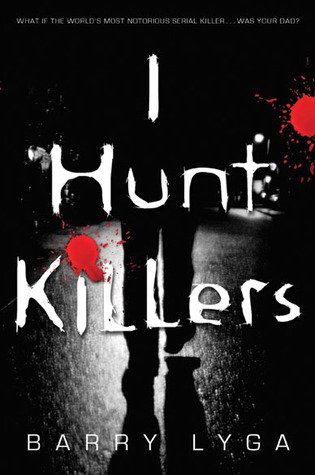 I Hunt Killers
is the first in the Jasper "Jazz" Dent trilogy. Jazz's life is complicated; namely since his father, Billy Dent, is the world's most nefarious serial killer. With his victims numbering in the triple digits, it was a relief when he was finally caught and sent to prison. However, his presence and grooming certainly left a permanent mark on his son's adolescence and psyche. Jazz saw numerous crimes from a killer's POV, something cops wish they could do.
When a series a new murders mimicking Billy Dent's crimes as "The Artist", have bodies piling up in their small town, the sheriff and the task force need Jazz's unique set of skills to help them catch a killer. Jazz agrees in part to clear his own name but such close investigation has him questioning just how much he resembles his father.
What I liked...
This is a compelling story with plenty of action, thrills and mystery. The pacing is excellent since there is defined urgency in finding the killer before there are more victims. The character building is superb. Jazz is far more complicated than the average teenage boy. Readers experience his own quest to navigate his identity and the struggle he feels toward being a "normal", compassionate person in opposition embracing the sociopathic tendencies grilled into him by his father.
I liked that Jazz does have a good support system in best friend, Howie, and girlfriend, Connie. These characters ground him and do bring in some much needed levity when needed. Another interesting character is Grandma. She's pretty batty which is good for the addition of humor; however, her behavior illuminates the dark and turbulent history of the Dent family.
What I didn't like...
For a YA book this is extremely dark. I was shocked by the vivid description of violence and the degradation of women. True, it builds authenticity but I felt that this was pushing the envelope for what should be categorized as YA fiction. Recommended for a mature teen with caution. Readlikes include
The Naturals
by Jennifer Lynn Barnes.
That being said, I'm compelled enough by the cliffhanger to want to finish the series in due time. Jazz isn't like other teen protagonists and
I Hunt Killers
certainly isn't boring. There is a lot of interesting themes to consider in the series including identity, race, and the big question of nature vs. nurture. I do want to see how it all ends.
Final rating: 4 out of 5 stars
Follow the author on Twitter: @barrylyga
#IHuntKillers #JazzDent #BarryLyga #YAlit #mystery #thriller #bookreview #profiling