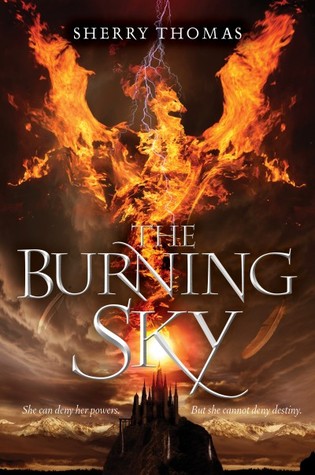 Iolanthe Seabourne is the prophesized greatest elemental mage of her time, or so she's been told. At first, her life is rather mundane--basically an orphan spent honing her magical skill. All this changes with a ruined light elixir and a bolt of lightning. These events set the prophecy in motion--that an elemental mage will be the savior of the Realm by defeating the Bane and taking down Atlantis. Such a task would be impossible for most mages, but more so for a barely trained sixteen year old girl.
Enter, Prince Titus, sworn to protect Iolanthe as foreseen by his mother's visions. He vows vengeance for his family even as he carefully leads a double life to ensure his and Iolanthe's safety as they prepare for the dangerous battle ahead. Despite his best efforts, Titus does the one thing he swore never to do--fall in love with the girl who should only be a means to an end. As the Inquisitor and Atlantis close in, Titus must choose between the mission and Iolanthe's life.
While certainly taking a more serious tone, Thomas's Elemental trilogy pays homage to Rowling's Harry Potter series. Filled with intrigue and adventure, similarities arise as the main characters are forced to hide in the non-magical world. The described 'vaulting' or jumping from place to place is much like apparating and there are plenty of fantastical creatures and memorable spells.
The novel makes great use of the 'girl disguised as a boy' trope. Iolanthe must pretend to be Fairfax while at Eton College. This adds a certain amount of flair, drama and tension to the novel, especially the growing relationship between Iolanthe and Titus. I loved the world building, additional characters and the creativity of the 'crucible' as a training ground to prepare for the big battles ahead.
This is definitely recommended for readers who enjoy fantasy, magic, romance and want a Potter readalike. It's probably best for middle schoolers and up. The cover is exceptionally eye catching. One drawback is the audiobook. While there isn't a detrimental flaw in its production, there isn't any stellar excitement to it either. I think it would have been better with a both a female and male, younger sounding narrators.
Final rating: 4 out of 5 stars
Follow the author on Twitter: @sherrythomas
#SherryThomas #TheBurningSky #magic #fantasy #romance #YAlit #teenreads