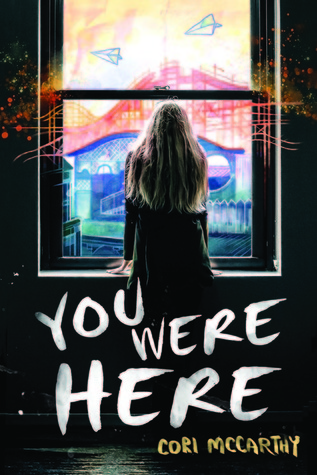 *Thank you Netgalley for an ARC in exchange for a review*
Expected publication:

March 1, 2016
On the anniversary of her older brother's death, Jaycee Strangelove plans to break into Jake's favorite hideout--The Ridges--a former insane asylum on the campus of Ohio University. This yearly excursion usually includes a sighting by Jake's former best friend, Mik, and quite possible Jaycee's 'something more'. Utterly consumed by grief, Jaycee has turned into a daredevil with no plans for the future.
However, this night reunites her with not only Mik but also three other classmates--Natalie, Zach and Bishop--each with their own dysfunction. When they find a map left

detailing Jake's exploration and the unfinished dares he left behind, Jaycee vows to complete the dares in his honor. What Jaycee doesn't count on is her 'friends' involvement and their insistence that she delve deep and reveal the parts of herself she's buried with her brother.
I adored this book and it is probably my favorite of 2016 thus far. You Were Here is thoughtfully constructed from its multiple POV shifts in storytelling to the incorporation of graphic novel elements. I really loved how this hybrid format enhances the plot and character development. These characters are wholly relatable as well. Jaycee's transformation in light of her grief and the unraveling of her family and friendships make her relatable to multiple readers as do the anxieties shared by Natalie, Mik, Zach and Bishop. While this novel is in part about coping with grief and loss, a stronger theme is coming of age and taking responsibility for your own actions.

You Were Here has mass appeal for a wide audience of readers. There's angst and romance and plenty of adventure. One caution is that I'd recommend this for a more mature teen reader based on language and adult situations. Overall, once I got started, I couldn't put it down. I felt compelled to share these characters' journeys and was satisfied with the ending but hopeful that McCarthy might one day give us a glimpse into that promised road trip!
Final rating: 5 out of 5 stars
Follow the author on Twitter:
@corimccarthy
#YOUWEREHERE #corimccarthy #realisticfiction #comingofage #gried #dare #romance #forgiveness #friendship #netgalley #YAlit #teen