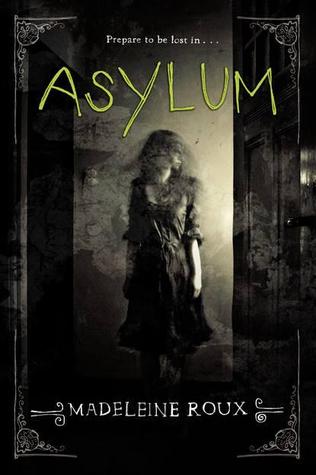 Sixteen year old Dan Crawford arrives at New Hampshire College Prep with high expectations. He's excited to take challenging courses and to meet friends but less than enthused when he learns that his summer dorm is a former asylum. When Dan and his new friends, Abby and Jordan, start exploring the building, creepy occurrences begin happening and they all discover that it is no coincidence that the three of them ended up there.
I have mixed feelings about this one. I didn't have any expectations going in so I was hoping to be pleasantly surprised or at least entertained. I'm currently participated in #TRC2016, a two month long Teen Reading Challenge for the SWON Libraries in Ohio. Audible was having a groovy sale, so I stocked up on some YA titles. With further investigation, it seems as if I did myself a disservice by listening to this on audio.
Asylum
is touted as a readalike for fans of
Miss Peregrine's Home for Peculiar Children
in that it includes found photos which chronicle the unsettling history and chilling reality of many real life asylums. Of course, the audiobook skips over all of the photographs and leaves the reading missing out on a major aspect of the storytelling experience.
Overall, I wasn't a big fan of the characterization and found the plot rather predictable which is fine for the target audience. Back in the day, I would have been all over this series since I loved R.L. Stine and Christopher Pike when I was in middle school. There is just enough diversity, spookiness and a dash of potential romance. That being said, my adult self was rather disappointed because I just wanted
more--intrigue, depth, chills
. However, there is mass appeal for middle school as well as reluctant readers.
Final rating: 3 out of 5 stars
Follow the author on Twitter: @Authoroux
#Asylum #madeleineroux #horror #YAlit #teen #audiobook #whatimreading #TRC2016