Disclaimer: I received an ARC from Netgalley in exchange for an honest review.
Rogue is the anticipated sequel to Talon (2014).
The story thus far...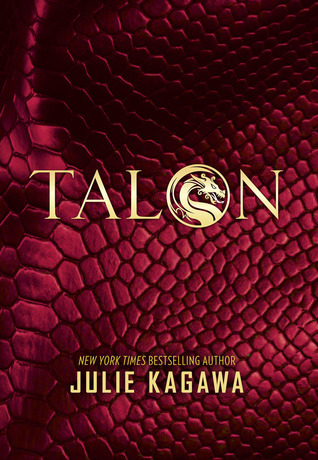 Ember Hill is a 16-year-old dragon hatching, at first sent with her twin, Dante, to learn to assimilate into human society as well as train for a future role within Talon. Like any young girl, Ember just wants to have fun and fit it. Little does she know that the new cute guy, Garret, is really one of the Order of St. George's deadliest soldiers, sent to discover Talon's sleeper agent with orders to eliminate the target. To further complicate matters, she meets Riley (Cobalt) --a decidedly sexy and handsome rogue dragon whose sense of danger and dislike of Talon appeal to a dark side she didn't know she had. Heartache and betrayal frames the end of book 1 as Garret must decide if love re-imagined outweighs a lifetime of taught prejudice. Furthermore, Ember has to make some tough choices of her own when she learns that Talon is more sinister than she could have ever imagined.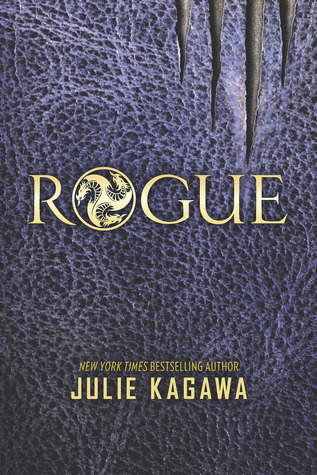 In this second novel, Ember, Riley and Wes (human hacker extraordinaire) are on the run. The plot thickens when the group attempts a daring rescue to save the dragonslayer from execution at the hands of his former friends and mentors. These rogues find an unexpected ally in Garret; however, the challenge of evading both Talon and the Order proves to be difficult. The previous themes touched on in Talon --ethics, responsibility, betrayal, love, duty--continue to be at the center of the narrative.
A significant love triangle begins to develop as Ember and Garret explore their feelings and the consequences oft such a relationship between a dragon and a human. Ember feels torn as her dragon-side responds to her growing proximity to Riley. The development of these relationships as well as the delicious angst will have teen readers thirsty for more.
Since discovering Julie Kagawa's Iron Fey books, I've been a huge fan of her writing. Not only are her characters accessible, interesting and complex but she has the uncanny ability to captivate readers from page one. I've often told others that just one of Kagawa's sentences is worth pages of some other writers in the genre. I adored the Blood of Eden books and truly appreciate that as an author she continues to stretch her creativity by exploring YA urban fantasy from a variety of supernatural areas. Faeries, vampires, and dragons, oh my!
Overall, Rogue is a solid second in the series. If anything, I think I enjoyed it more because of the pacing and development of the characters. The addition of other POV's (i.e. Riley/Cobalt and Dante) round out the storytelling. One downside for me as a reader is Ember. At times she has such potential as a strong, female heroine; however, she has significant relapses into just blatant immature and irresponsible behavior. I realize this demonstrates a truthfulness to typical adolescent stereotypes but the inconsistency is frustrating.
Final rating: 4 out of 5 stars
#rogue #talon #jkagawa #romance #YA #teen #yalsa #dragons #betrayal #vegas #lovetriangle