*Disclaimer: I received an ARC from Netgalley in exchange for a review*
Both Riley and Reid, 16 year old friends and bandmates, are unlucky in love. What's worse is when they learn their other two bandmates are hooking up. Riley and Reid decide to take matters into their own hands, give each other advice and record their shared experiences in a notebook. The story which unfolds is a sometimes hilarious, and poignant look at the trials of tribulations of teenage relationships.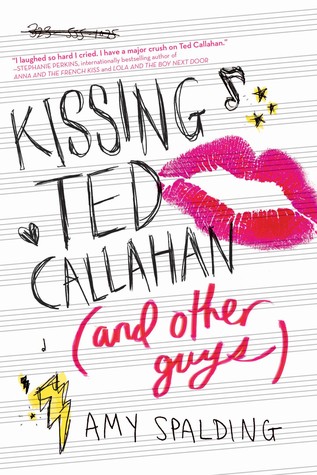 I really enjoyed this. The characters, writing, and situations present themselves as relevant for modern teenagers. The themes of growing up, battling hormones, and building relationships are universal.
I recommend this for readers who like contemporary, realistic fiction with romance.
This is definitely recommended for those who liked
Easy A
and Nick and
Norah's Infinite Playlist
. I'd also recommend this to a reader who enjoyed
The DUFF
or just want a quick, realistic read that sets itself apart from other YA fiction.
My overall rating is 4 out of 5 stars.

Follow the author on Twitter: @theames
#YA #realisticfiction #humor #amyspaulding #theames #kisstedcallahan #netgalley