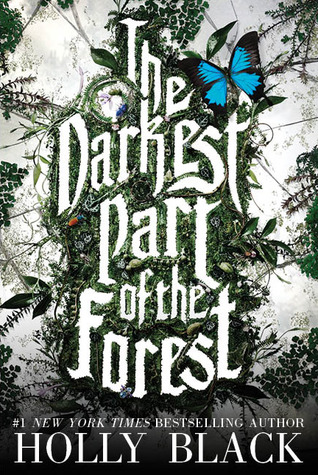 Disclaimer: I received an ARC from Netgalley in exchange for a review.
Author Holly Black returns to the world of the fae in her latest standalone YA novel. Taking place in Fairfold, where humans and the fae coexist. A handsome fae prince sleeps in a glass casket, waiting to be reawakened and is the town's primary tourist attraction. Protagonists Hazel and her older brother, Ben, are both half in love with the idea of this slumbering royal.
Readers learn that Hazel made a bargain to the Alderking to give 7 years of her life to him in exchange for her brother to have an extraordinary musical gift. However, one should never make deals with the fae for things are never quite what they seem. A truly unique, dark adventure unfolds as the prince awakens, Hazel falls for Ben's fae BFF, Jack, and secrets are revealed that will shape the future's of these brave protagonists.
Black remains one of the most talented contemporary writers of adolescent and young adult fiction. As a fan, I was delighted to see her return to the subject of the fair-folk since her research, attention to detail and creativity are among the best in such a niche genre. When so many YA titles are in series today, I am pleased that this was such a succinct standalone novel with strong character and well developed plot.
I did not like this quite as much as some of Black's other faerie books such as Tithe or Valiant; however, she sets herself apart for others in the YA genre by continuing to produce interesting and edgy pieces featuring fantastic writing.
My rating: 3.5 out of 5 stars.
Follow the author on Twitter: @hollyblack
#hollyblack #fae #YA #fantasy #darkestpartoftheforest #teenreads #netgalley