*Disclaimer: I received an ARC from Netgalley in exchange for an honest review*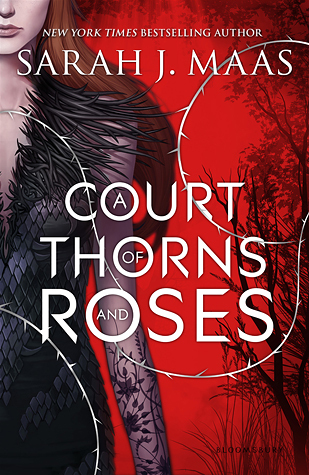 A Court of Thorns and Roses
marks the debut of an exciting new series by Sarah J. Maas, author of the bestselling
Throne of Glass
series. The novel centers around Freyre, a nineteen-year-old huntress, struggling to care for her family following the death of her mother and her father's financial ruin. Freyre is thrust into the beautiful yet deadly word of the Fae when she learns that the wolf she killed in the woods was in fact a Sentinel to the High Lord of the Spring Court. As penance and to further protect her family, Freyre must concede to leave the human world behind and live out the remainder of her days on her captor's estate.
What follows is an artfully imaginative twist on fae-centered fiction and a retelling of
Beauty and the Beast
with a dabble of the Persephone and Hades myth toward the novel's conclusion leading into 2016's second book. The first icy then fiery, passionate relationship which develops between Freyre and Tamlin will entice teenage and adult readers alike. Maas' knowledge of fae lore as well as her ingenuity as blending such elements into a beautifully descriptive and epic romantic adventure make for an page turning read. Freyre is a compelling and complicated female protagonist whereas Tamlin is fierce, dashing and mysterious. Readers will love the supporting characters just as much, especially Lucien and Rhys! (insert
SWOONS
here). Even better is the addition of a deliciously evil villain ruled by grief and a hunger for power.
I will caution that I'd recommend this title to slightly more mature teen readers given that there is a degree of sexuality. While these instances are not overtly graphic, there is a descriptive level of intimacy implied--more so than the
Throne of Glass
series. This is certainly a novel for fans of similar books such as Julie Kagawa's
Iron Fey
series,
His Fair Assassin
by Robin LaFevers, and even the
Song of Fire and Ice
by George R. R. Martin.
This novel is by far my favorite of the anticipated 2015 releases. I give it an overall rating of 5/5 stars and will attempt to wait patiently for the followup.
#sarahjmaas, #fae, #acourtofthornesandroses, #sjmaas, #ACOTAR