Professionally, I am attempting to embark on a new chapter. Today is the first post of the rest of my career (lol). I do solemnly swear to post regular updates on my notable teen reads, teen programming, and other tidbits related to teen services.
My most recent teen read was
The Duff
by Kody Keplinger. Overall, I rate this a 4/5 stars. What's it about? Why this rating?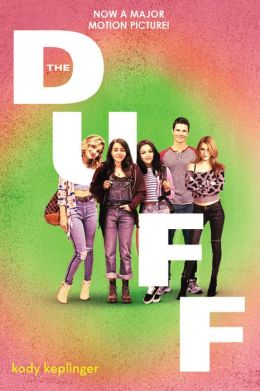 *Disclaimer: I received an ARC from Netgalley in exchange for a review*
Seventeen year old Bianca is smart, savvy and has a witty, snarky sense of humor. She knows she's not the prettiest girl in school, especially when compared with her two besties, Casey and Jessica. However, Bianca is generally okay with self-esteem until the school's charming player, Wesley, labels her a DUFF (designated ugly, fat, friend) and shakes her confidence. Throw in troubles at home, plus learning her crush has a girlfriend, and her ex is in town, and Bianca feels as if she needs an escape - and ironically, that escape is Wesley. It turns out that Bianca may have misjudged Wesley but what happens when she realizes her fling might be leading to much, much more?
I really enjoyed this book. Bianca is a fantastic female protagonist along the lines of Virginia in 'The Earth, My Butt, and Other Round Things' by Mackler. The themes, situations, and dialog are authentic and appeal to a modern teen audience. That being said, this isn't a novel for just any teen given the sexual relationship between Bianca and Wesley that is at the forefront of the plot. I'd recommend this for slightly older, teen readers.